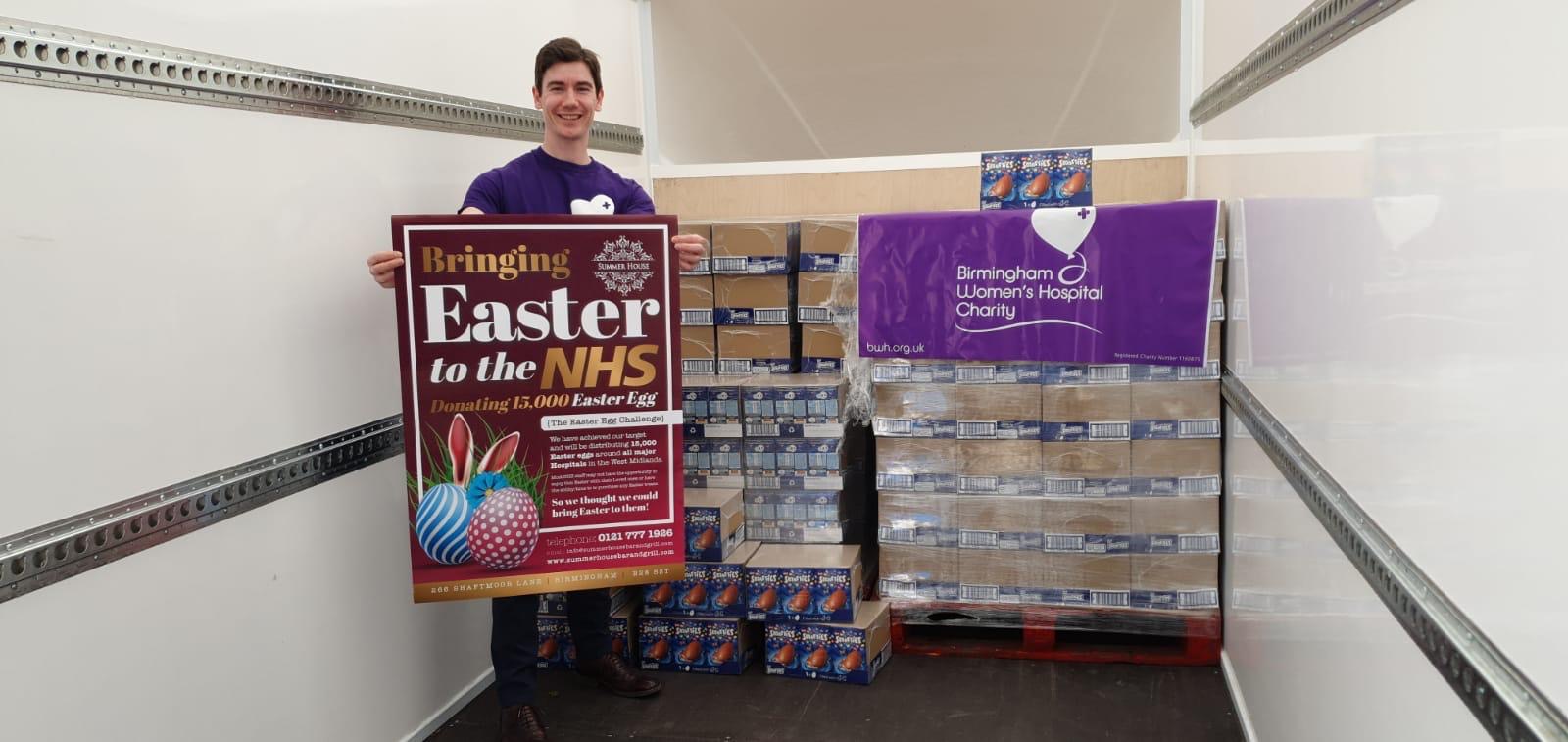 Easter Eggs to Birmingham and Solihull NHS hospital trusts
Local businessman Bally Rama is being egg-stra this weekend by spearheading an initiative to deliver 15,000 chocolate Easter Eggs to #Birmingham and #Solihull NHS hospital trusts.
With the help of local businessmen Mark Busra and Sunny Dhesi, they have come up with their own 'Easter Egg Challenge' where the target is to buy and distribute more than 15,000 Easter Eggs to #NHS staff in all major hospitals in the #WestMidlands.
It's highly likely that most NHS staff will not have the opportunity to enjoy this Easter with their loved ones, due to the pandemic crisis. So Bally and his team will ensure that Easter comes to them and they can enjoy a tiny bit of comfort in these trying times.
"We want to remind people that we are very privileged in the UK to have a free service and at this moment in time we are testing it to the limit. We need to be thankful, not just now but in the future and not just abuse this service in the long term."
One of the businesses Bally Rama owns is the Summer House Bar and Grill, in #HallGreen, Birmingham where the team have been offering free meals to all NHS staff since lockdown was announced.
Mr Rama said: "Due to distancing restrictions this had to be  suspended to ensure the safety of our staff. So we have been racking our brains how better to come together as a community and support the NHS further and we think this Easter Egg Challenge is a cracking idea!
"We would also like to acknowledge that the government has really stepped up to help employees and small businesses in these unprecedented times and this is our way of giving back."
Mark Busra from Pegasus Care said, "We have experience in some the challenges key works are having to endure. This is a token of our appreciation to the NHS staff who are risking their health by going above and beyond the call of duty. It's our way of saying thank you."
The Summer House will be delivering across NHS Trusts on both Saturday 11th April and Easter Sunday 12th April.